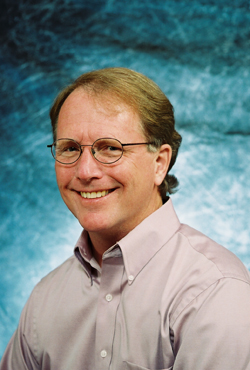 Tony was born in Appleton, Wisconsin. He has been very happily married for over 37 years. He and his wife Peggy have three children and five grandchildren with two more on the way in 2011.
Tony's banking career spanned 30 years, from 1974 until 2003. He spent 27 years in business lending starting as a credit analyst and ending as President of a community bank. His last three years in business lending were spent at a $500 Million credit union as Vice President responsible for their business lending division.
Tony served in many management capacities during his banking career, participating in all aspects of management including Credit Officer, Senior Loan Officer, Asset/Liability Management, and President.
During his career as a business lender, Tony came to realize how important cash flow budgeting and break-even analysis is to the success of business owners and the success of the banking relationship. He also learned the characteristics of the "motivated" business owner.
He has developed meaningful strategies that assist motivated business owners build strong, lasting relationships with their lenders.
In 2003 Tony started his company, Priora® Cash Flow Management, LLC. The vision and mission of Priora® Cash Flow Management, LLC are:
Vision: "Applying financial literacy."
Mission: "To educate and advise motivated business owners in using meaningful, creative strategies to improve their business."
Since starting Priora® Cash Flow Management, LLC, Tony has assisted many business owners to improve the performance of their businesses and their banking relationships. In January 2005 Tony introduced Priora ® Business, a state-of-the-art cash flow budgeting and management system that includes a system to determine the break-even performance of a business. Priora ® Business was developed to provide motivated business owners with the ability to apply the financial principles that will improve their business. Benefits include:
Improved performance of the business.
A better understanding of their accounting system.
Significant improvement in their relationship with their lender.
The ability to make more, better informed business decisions.
Greater peace of mind. Sleep better at night!
Tony has served his clients throughout Wisconsin, in Washington, Georgia, Texas, Maine, Virginia, Florida, California and Alabama. In his capacity as an Advisor to CUNA, he provides on-site assistance to credit unions around the country who are considering starting their own business lending/services program. Many lending institutions have adopted the Priora® Financialyzer® strengthen the underwriting of their business loans and to manage the risk in their business loan portfolio.
During the last 7 years Tony has been invited to speak to Associations and other business groups around the country on the topic of managing cash flow to improve the performance of the business and to build and maintain strong banking relationships.
Since 2004, here is a list of some of the software systems released by Priora® Cash Flow Management, LLC to assist motivated users to apply financial principles critical to their financial success:
2004, Priora® Business was released to assist motivated business owners to apply the financial principles critical to their success.
2007 Priora® FAMILY, a system designed to assist the family to budget and manage its cash flows.
2008 Priora® Financialyzer®, a financial statement analysis and loan underwriting software system for credit granting entities such as Credit Unions, Banks, Economic Development Centers, Small Business Development Centers and Chambers of Commerce.
Additional information and free DEMO downloads of the Priora® Business system are available at www.prioracfm.com. Or call Tony at 920-734-9300.